Parenting Plan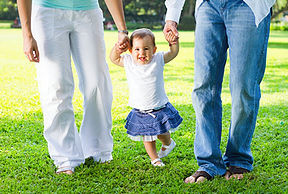 Mediation is an innovative process for opening dialogue and bringing families together by initiating conversation regarding the expectations and desires of family members and determining which options and schedules they can collaboratively design to assure the best parenting plan that works for both the parents and the children.
The mediation process is interactive and may include role-play scenarios, brainstorming, and integrative problem solving in order to develop practical, workable, sustainable agreements between family members.
Mediation allows parents and children and/or sibling and sibling to work collaboratively to discover long lasting solutions to addressing their areas of conflict. Participation provides each person the opportunity to be heard and understood and to become stakeholders in the process and its solutions.
As with the family court system, we believe that the best interests of the child are paramount and must be recognized and preserved. Clear parenting plans are integral to creating positive outcomes for families. Divorce mediation offers a much more private forum for discussing and solving family issues, especially for families with children.