About Us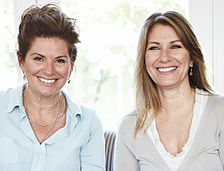 South Orange County Mediation is committed to helping their clients find sustainable resolutions and settlements in divorce, parenting, and family disputes without litigation. Mediation is not about win- lose litigated rulings; rather it is about legitimate, mutually created decisions and outcomes that fulfill the needs of the parties involved.
South Orange County Mediation implements a dual mediator model that is highly successful in reaching fair and satisfying agreements for their clients. The dual mediator model is more conducive to the fact finding, sharing, and brainstorming elements of the mediation process. It integrates the interests, needs, and concerns of the parties by providing two perspectives and two active listeners that help the parties move beyond emotion to identify and address the complexities of family/relational conflict, while balancing the interests of the parties.
While many attorney mediators are concerned exclusively with the law, they may not be highly trained in interpersonal relationships, conflict resolution, or redefining family relationships from married people to single
people and co-parents, or from independent elders to elders in transition. Many therapist mediators are concerned primarily with the interpersonal dynamics of families, having little training and practical hands on experience with mediating the division of property, support and financial issues.
Contact us at 949-521-1631
JoAnna Konogeris, MA, Co-Founder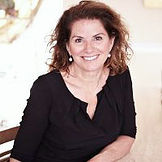 JoAnna Konogeris has a Masters Degree in Negotiation, Conflict Resolution and Peace Building from California State University, Dominguez Hills. JoAnna is an Accredited Family Mediator by the California Dispute Resolution Program Act with mediation experience in the California Superior Court Family Division. She has mediated divorce, family, and parenting, elder issues. She manages and negotiates contracts and agreements in the entertainment industry within the US and internationally. JoAnna has served as a panelist with the Orange County Human Relations Hate Crimes Community Listening Sessions, facilitating dialogue among community members, leaders, and activists. She serves on several boards as well as volunteers with community non-profit organizations.
Cristina Barnes, Bachelors of Science, Co-Founder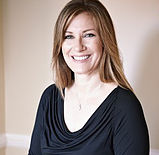 Cristina Barnes is a family mediator with experience in divorce, parenting plans, child and spousal support, and property division. Cristina has extensive international business experience working with multi-national Fortune 500 companies, and is bilingual in English and Spanish having lived abroad for over a decade. She is the co-founder and past president of a multi-national company – managing personnel, operations, and finance. Cristina has a Bachelor of Science in International Business and Finance from the Ohio State University, Columbus, Ohio, graduating Summa Cum Laude. Cristina is an Accredited Family Mediator by the California Dispute Resolution Program Act. Cristina is also a volunteer mediator for Family Court, the Superior Court of California, County of Orange. Boardmember, Testimony Life Resources.